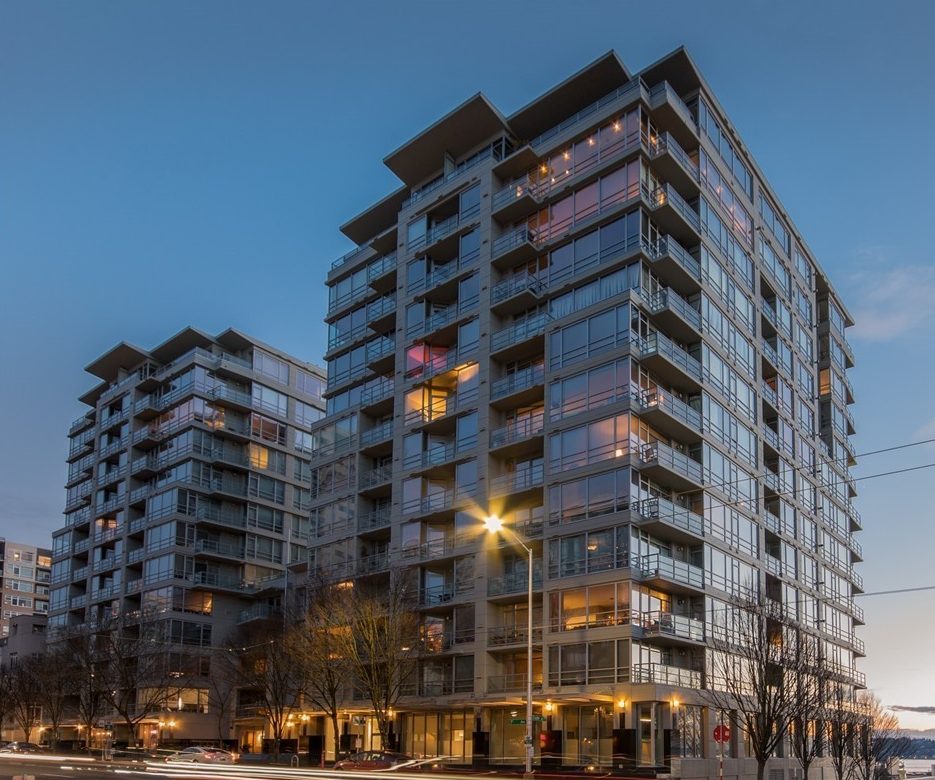 Concord Penthouse #7 Sells For $1,520,000
You guys remember this penthouse condo at the Concord in Belltown? It just sold yesterday for $1,520,000 – the asking price was as high as $1,850,000 back in January of 2016. It has an interesting history in the last 3 years.
Sold in October of 2014 for $1,450,000
Listing For Sale in January 2016 for $1,850,000
Listed for rent in January 2016 for $7,500
Listed for Sale in July 2016 for $1,699,000
Removed from the market in December of 2016
Listed for sale in March 2017 for $1,699,000
Sold on July 10th, 2017 for $1,520,000
We showed the unit a number of times – it is a very cool corner unit with a massive rooftop deck and hot tub on the second floor above the master suite. Although it showed its age a bit, the unit was clean and had great space. The space is 1,727sf with 2 bedrooms and 1.75 baths.
The Concord is a great building as well. Built in 2000, the building has 206 units on 13 floors between the two towers (North and South). The amenities are rich – featuring 24 hour concierge, fitness center, sauna and spa, guest suites, business center and multiple outdoor terraces.
This penthouse is one of many that will sell in Downtown Seattle by year end – just in the last 6 month there have been 16 penthouse sales in Downtown Seattle.