Take a look through the window in the this photo – see the crane?
There is a building going in next door to this incredible top floor loft at 80 S. Jackson. That didn't sway the opinion of the buyer who purchased the unit. It has a west facing view – often considered the most coveted view in Seattle. You get the water, the mountains and amazing sunsets. In addition to that, the viaduct, an above ground 2 story freeway along Seattle's waterfront is coming down.
This is a prime example of Seattle growing up and attracting home owners and investors that are not just enamored with a particular view, but the surrounding neighborhood and the upside in living here in the City. Not all of the units views are changing – the owner will retain this amazing Seattle skyline view.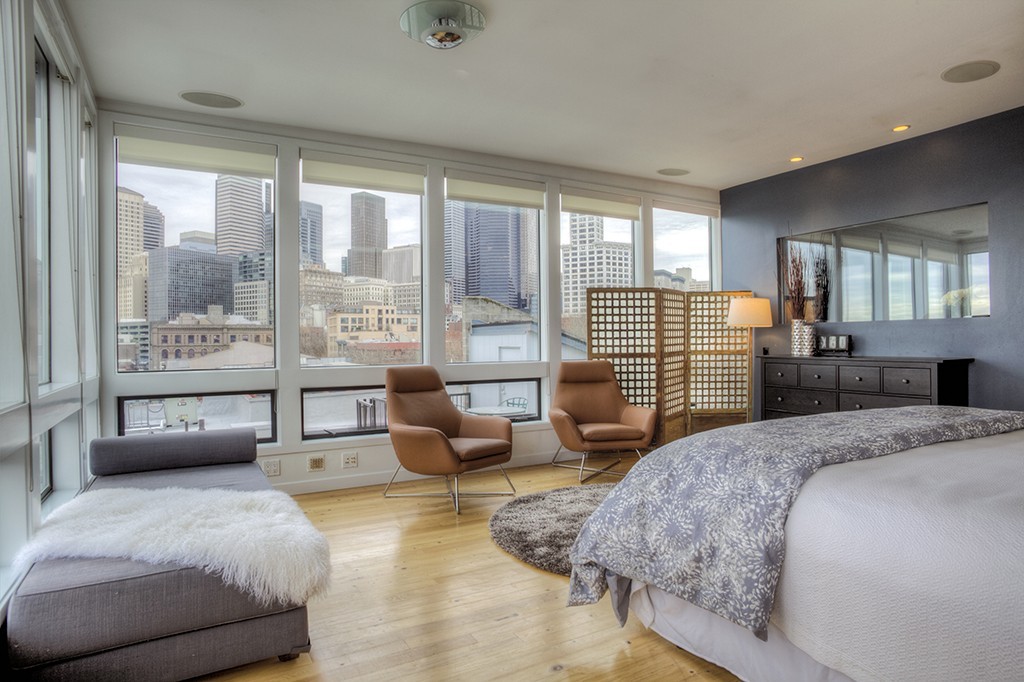 The unit sold for $24,000 below the asking price – $975,000. Pioneer Square is home to most, if not 80% of the lofts in Seattle. There are a few in Belltown and Capitol Hill,  but most of them are found in Pioneer Square. This unit features 18 foot ceilings, exposed brick, and a private terrace.
Search Pioneer Square Lofts and Condos

View Pioneer Square Condos in a larger map