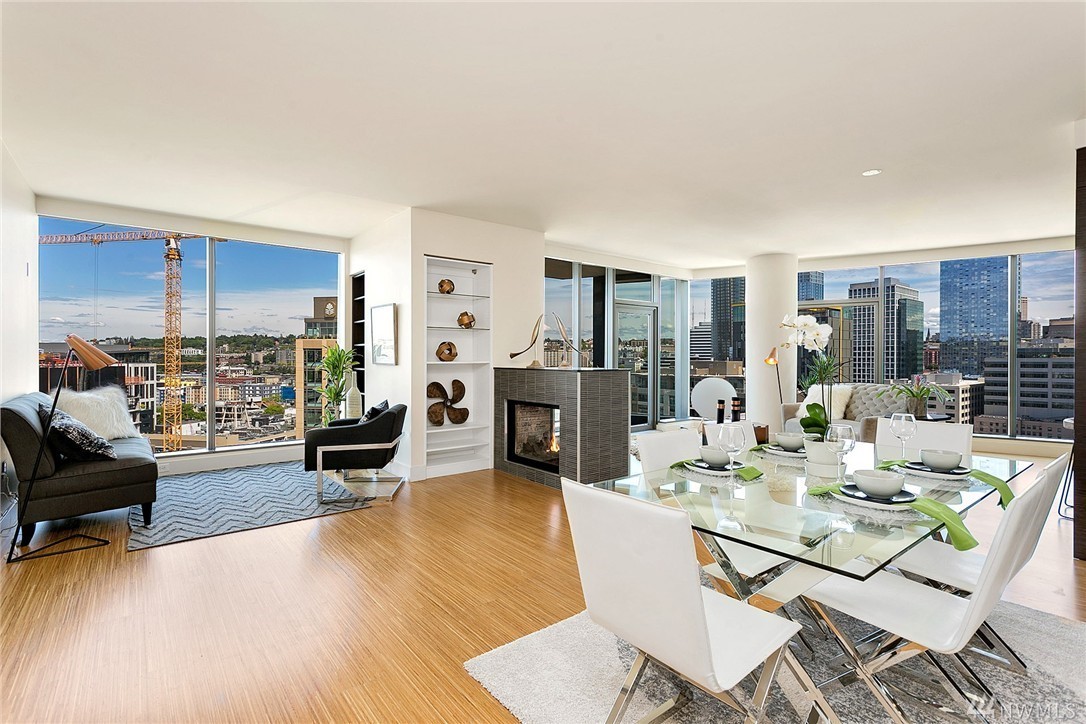 Penthouse buyers are eating up Seattle's high end condo inventory. Just in the last 90 days, there have been 22 condos sold over a $1,000,000 in Downtown Seattle. 3 of them were high end penthouse condos.
What is remarkable is the pace and price that these luxury Seattle condos are selling for. The average price per unit is $1,967,045 and the average price per foot is $999psf – 9 of the 22 units sold in less than 10 days.
In the month of May alone, there were 10 luxury units sold – including a $7.5M sale that took nearly 10 years of market time before finding a buyer.
We have compiled a list of penthouse units that just went under contract as well – all four of these unit just found buyers in the last 10 days (See our graphic below). It will be interesting to what they trade for. The common denominator with these 4 units are the views – check them out!
There have been a lot of BIG penthouse units on the market this year well – sales have been brisk. This unit we wrote about last month sold in just 7 days in one of the hottest neighborhoods in Downtown Seattle – Denny Triangle.