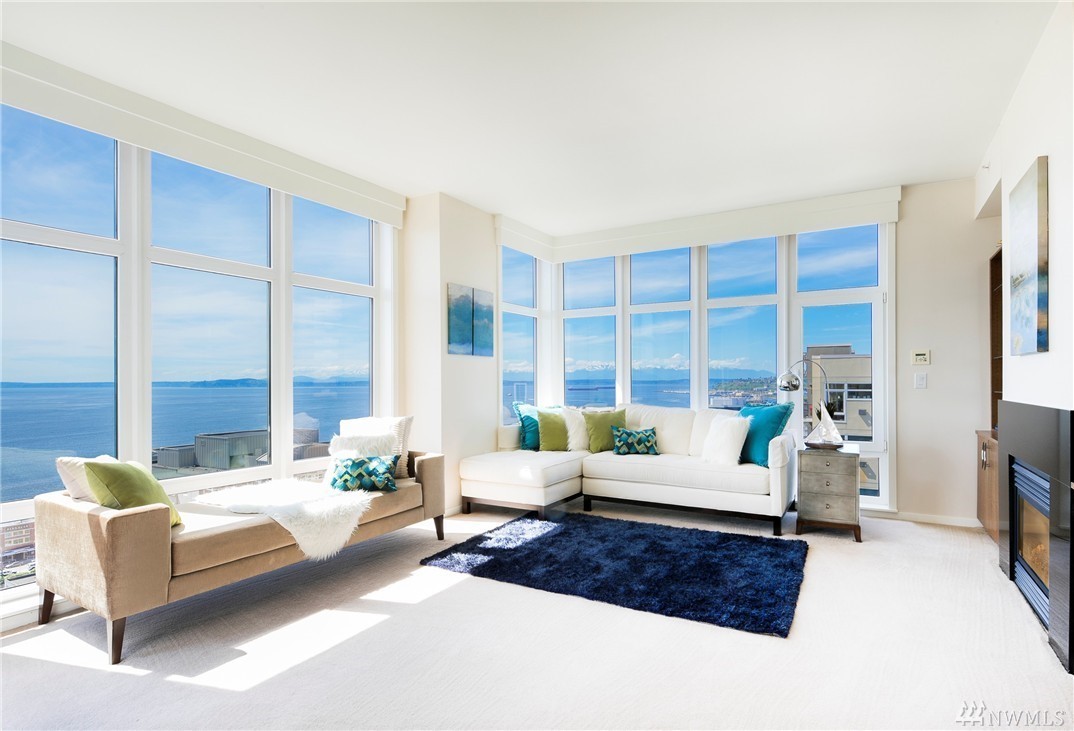 Penthouse At Avenue One In Belltown, $1,325,000
A new Seattle penthouse just hit the market at Avenue One in Belltown. It's listed at $1,325,000.
The 2 bedroom, 1.75 bath top floor unit offers 1,338sf with pretty stunning west facing views. It was last purchased in 2005 for $995,000 when it was originally purchased from the developer.
Avenue One is located at the corner of 1st and Clay in the heart of Belltown. The building was designed by GGLO and developed by Intracorp. Built in 2005, the building has 116 homes on 13 floors.
Looking for something a little more expensive? A few weeks ago we posted the 3 highest priced Seattle penthouse condos currently on the market. 
[Listing c/o Jordan Mallock]