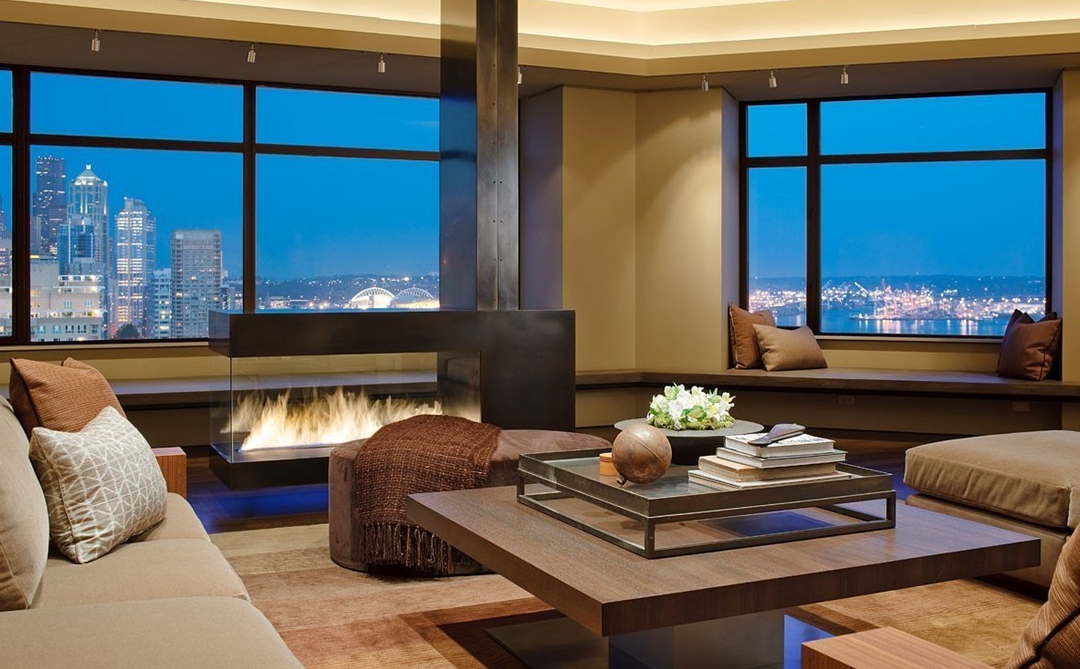 You guys see this place? Just a cool $13,800,000. This luxury Seattle Penthouse condo just hit the market this morning. It was designed by Gregory Carmichael and Rick Sundberg.
It sits 23 floors above the ground in the Bay Vista building in Belltown. The space is nearly 6,000sf with 3 bedrooms and 4 baths! The interiors are pretty stunning and the view is incredible. Quite a bit of Belltown is still underdeveloped, so the view corridors are pretty wide open.
The interiors of this place are super cool and custom. Lots of different textures both on the floors, walls and throughout the kitchen. The unit features a steel and glass stair case to the second floor. Not too many details left undone in this incredible Seattle Penthouse.